Personalized Project Expertise
Blue Heaven specializes in personalized communication through the photography, writing services and collaborative project work of Susan Harrow. With many years of experience in management, interpersonal relations and the arts, Susan welcomes opportunities to share her vision and expertise.
Visit
Photography
Walk through the galleries of original images, experience the beauty of Montana, place your greeting card order or let Susan help you with your own photography or archiving your family memories.
Click here for
Your Projects
Susan is an expert in organization, whether it's your office, your kitchen or your closet. She can join you on your scrapbooking or decluttering project or to clean your garage. Let Susan help you with some in-home or in-office care, tailored to meet your needs.
Go to
Writing Services
See writing samples and hire Susan for web content, editing, research or to assist you with developing your own writing project. Susan applies her creative approach to poetry, children's stories, informative articles and business advertising.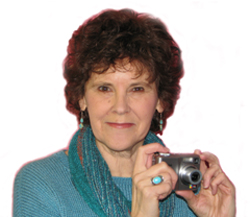 Meet Susan Harrow

"As a writer and photographer, I love my home in Big Sky Country, which I have fondly named Blue Heaven. It's a place in Montana. And, it's also a place in my heart where we can meet, connect, create and live jubilantly in the spirit."
"Susan, I just wanted to let you know how much I have enjoyed your notecards. Your photos have truly captured the beauty and essence of Montana. I always receive compliments when I send your cards. Keep up the good work!"


–Eva, Salisbury, North Carolina
Contact Susan or call 406-581-5858 today!